Our CNC Solutions Turn Out Die Molds With Flawless Finishes.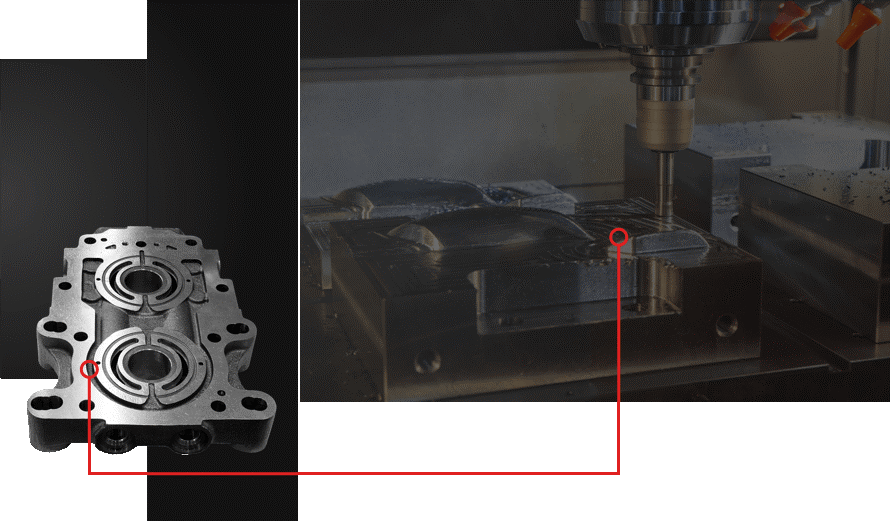 When just-in-time matters, Methods delivers
Long-term precision, reliability and machine-build quality are the foundation of all the machines we offer. Multi-axis machines, combined with our application programming, maximize your production. The precision and versatility of our solutions enable you to produce one mold, or replicate the job for multiple clones.
pplication Engineering for Optimal Die Mold Performance
An increasing reliance on injection-molded plastics goes far beyond packaging, toys and simple consumer products. Today, precision-manufactured plastics are incorporated in components engineered for automotive, aerospace, medical and other demanding industries. Our application engineers ensure Methods machines deliver the greatest geometric precision, multi-axis capabilities, cutting accuracy, positioning accuracy, repeated positioning accuracy, and interpolation accuracy with the highest speed.
Our engineering teams and automation experts design systems that previously required multiple machines and operators. The reliability is unparalleled and the machine builds are rugged and substantial, further adding to high-precision results.
Customers rely on best-in-class CNC machines from Methods to meet the die/mold manufacturing industry's high demands for both accuracy and speed. Within the die mold sector, over 5,000 of our machines are installed across the U.S. Canada, and Mexico.